Pubg Mobile 1.1 Update Download Global Version- Season 16 Metro Mode
Pubg Mobile 1.1 Update Download Global Version- Season 16 Metro Mode
Try your hand at the unique combat mechanics and gameplay of PUBG MOBILE × Metro.
Metro Royale Gameplay Lobby: This auxiliary system will escort you on your journey to the brand new game mode Metro Royale.
The Royale Pass S16: A Metro-exclusive theme awaits!
New Themed Gameplay Modes: The Metro and the Winter Festival theme are waiting to be exploredPlayers on different versions are unable to invite one another to play together, so please update as soon as possible.
Update the game between November 10th and November 15th (UTC+0) to get:
2888 BP
100 AG
Thorn Trooper Backpack (3d)
New gear:
Weapons can be equipped with the M203 Grenade Launcher, adding the ability to blow up enemies with your firearms.
A new Thermal Sight that makes it easier for you to discover hidden enemies.
Night Vision Scope & Goggles to help you seize the upper hand in the darkness.
New Heavy Armor that offers even stronger protection and unique abilities.
A diverse range of armor attachments that make it possible to further customize the abilities of your armor.
Try out the Tikhar Rifle: a unique silent air rifle from the Metro series
Theme Gameplay:
Metro theme (from November):

Underground Metro stations, monsters, and a Radiation Zone will appear on the Classic Erangel map.
The Aurora, which is under repair, will appear on the Spawn Island.
2 of 4 Metro lines will randomly appear in Erangel each time. Access them via Metro stations to get around quickly.
Throw Melee Weapons: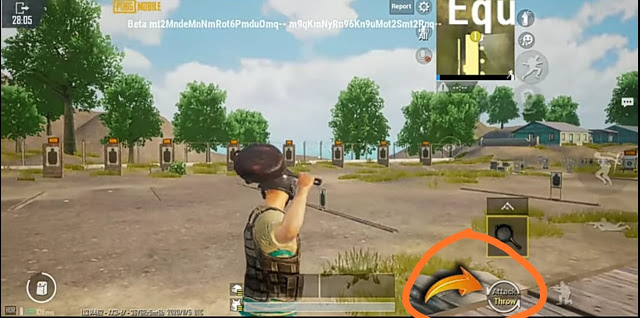 Players holding melee weapons can now toggle Throw mode. Throwing deals damage to enemies within 40 meters. Only enemies not wearing helmets can be knocked out directly with a head shot. Melee weapons can also be picked up after throwing so you can throw melee weapons an unlimited number of times.
RP Season 16Royale Pass Season 16 Metro Royale!
Metro-Themed Interface & Rewards: Get Artyom or Anna at Lv. 1 The new Night Terror Set awaits at Lv. 100.
New Metro events: RP exclusive event tab. Obtain Metro Badges via various channels to go on an adventure. Unlock the story as you explore and choose to advance for free or after making a purchase. Collect Metro supplies and redeem them for Colonel Miller and other grand rewards.
New RP group event: Join a group after purchasing the RP, add enough members to collect a free reward, and reach the target level together to receive an extra reward!
Best Trick To Get Free UC in Pubg Mobile
Download Link:
Click Here To Download APK and OBB file
click the Above Link To Download APK and OBB both Files.