Jetpacks have made a comeback in Fortnite Chapter 3 Season 2. We've got the best places to get them as well as some pointers on how to use them.
How To Find And Fly Jetpacks In Fortnite Season 2 Chapter 3.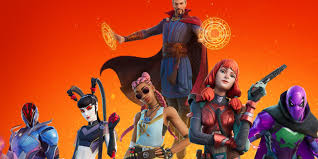 Where can I get Jetpacks in Fortnite Season 2 Chapter 3?
The most common way to obtain a Jetpack in Fortnite is to enter an IO Blimp and search the walls for Jetpacks. These are typically located near the entryway. IO Blimps with Jetpacks can be found on the following websites. Condo Canyon, Tilted Towers, Command Cavern, Rocky Reels, Coney Crossroads A Jetpack can also be purchased from specific NPCs across the island.
How do you fly with jetpacks?
You can fly by leaping into the air and then pressing the jump button again after selecting a Jetpack and adding it to your loadout. To float, just hold the button down for as much as you desire. The nicest part of the Jetpack seems that it does not require you to be presently equipped in order to use it, thus you may swap between weapons and fight enemies even while floating in mid-air. This season, Epic Games has also tweaked the Jetpack: it will now float and glide when you aim your weapon, allowing you to maintain your eyes on the skies while setting up a shot.