TOP 10 Best Online Multiplayer Games To Play with Your Friends
TOP 10 Best Online Multiplayer Games To Play with Your Friends: The best online games give you a space to experience new worlds, new challenges, and ultra-rare loot, and to do it all with friends. Meet up with an old friend for some virtual exploration even when you're miles apart in person, or make new pals and start your own clan without ever having to step outside your door.  Luckily for you, we've compiled a countdown of the 10 absolute best online games that you can play right now. 
1. PUBG MOBILE
PlayerUnknown's Battlegrounds, or PUBG for short, helped kickstart the battle royale craze, popularizing some of its most foundational rules such as the shrinking safe zone, large map, and 100-player setup. While other battle royale games have gone for a cartoonish aesthetic, PUBG remains grounded in realism
2. GTA Online
It's an illicit playground for you to live out a fantasy life of a supercriminal. In real life you might be a mild-mannered accountant, teacher, fast food worker,, but GTA Online lets you complete dangerous heists, illegal operations, and expensive
3.Call of Duty: Warzone
Call of Duty: Warzone, a standalone battle royale mode. It's not a wholesale reinvention of the genre, but it's the most ambitious, original spin on the well-trodden formula yet. Instead of 100 players, it's 150 players. Rather than solely focusing on killing players for loot, you can complete objective-based contracts dotted around the map, which net you cash to spend on better gear.
4. Fortnite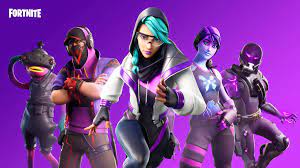 Yes, it's a battle royale game with all the trimmings: 100 players dropped into a large map, an ever-shrinking safe zone, and one player left standing. But Fortnite is also a crafting game, where the best players aren't just those who can shoot straight, but those who can build mega-structures and fortresses in a few button presses
5. Minecraft
Minecraft is a complex beast of a survival game, where you'll need to harvest resources in order to tame the wilderness and make a home. Or, just drop into the free build mode and construct whatever you can imagine; players have already made everything from King's Landing to functioning computers
6.GENSHIN IMPACT
Genshin Impact is a title from developer Mihoyo, and it's a free-to-play action RPG with gacha mechanics. You can join a team with up to four players to take on dungeons and complete seasonal events.
7.GARENA FREE FIRE
Garena Free Fire has hit 80 million users, and that's pretty impressive, but if anything it should give you an indication of how fun the game is. In a similar vein to Fortnite, you drop into an island where you must survive against 49 other players, scrounging what you can, and making your stand
8.Among Us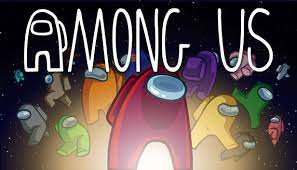 Among Us is a game of deduction, where you and a group of players crew a spaceship, but one player is a shapeshifting alien who disrupts your journey home by attempting to murder everyone on board. Once a body is reported, you vote on who's the culprit. If successful, the killer is ejected into space.
9.Mario Kart 8 Deluxe
Mario Kart 8 Deluxe is a must-own for Switch and a must player for everyone who has ever considered themselves a gamer. This rowdy racer has thrived across two console generations and continues to dominate thanks to its accessible yet technical racing and beloved characters
10.League of Legends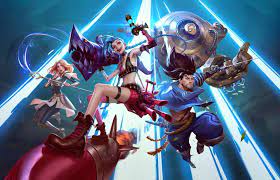 This team-based strategy game can be overwhelming at first. Although, experimenting with the 140+ champions and finding a lineup that works for you can be satisfying. The objective of League of Legends is to traverse a map eliminating monsters and ultimately destroying your opponents base.